Mini Vinnies Groups
Empowering primary school students to become advocates within their school and local community by putting their faith into action.
MINI VINNIES SOCIAL JUSTICE GROUPS
Our Mini Vinnies groups are made up of committed students and teachers that meet to discuss and raise awareness of social justice issues and organise ways to help others in need within their own school community and beyond. Mini Vinnies groups are a great introduction into the St Vincent de Paul Society and experiencing its ethos, while developing leadership skills.  They provide students with opportunities to put their faith into action by coordinating volunteer driven projects, events and initiatives that allow students to reflect on the needs in their community, help develop empathy, compassion and understanding with their fellow students, and share their passion to raise awareness about social justice issues.
If you would like to discuss starting a Mini Vinnies group in your school, reach out to your Youth Engagement Office for more information and help getting started. If your school already has a Mini Vinnies group please let us know how we can continue to support your group.
DOWNLOAD STARTER KIT
MINI VINNIES CERTIFICATE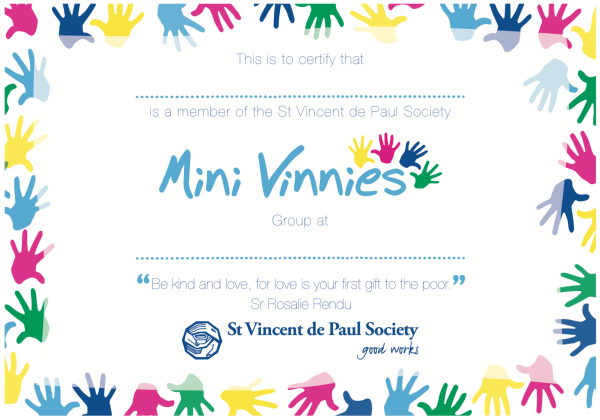 MINI VINNIES CERTIFICATE - ALTERNATIVE
COMMISSIONING CEREMONY POWERPOINT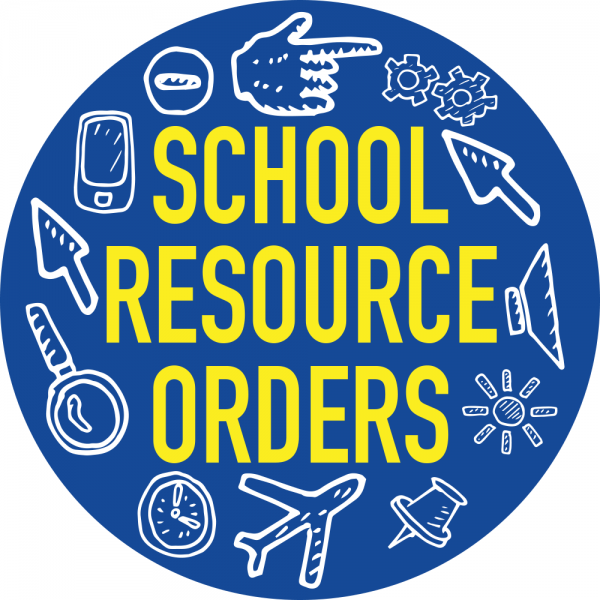 MINI VINNIES RESOURCE ORDERS
Mini Vinnies Group Registration form
There are 1723 schools across Queensland with approximately 65% of schools located regional or remote Queensland. Schools in regional and remote communities often aren't always afforded the same opportunities as schools located closer to the major cities and towns. To help bridge this gap of providing school communities and students in regional or remote Queensland with the resources and experiences we offer schools in larger cities and towns we have developed a Mini Vinnies Roadshow program.
Roadshows are a condensed version of a Mini Vinnies Social Justice Day, which is designed to provide schools with a similar experience to the Mini Vinnies Social Justice Day. Typically roadshows are scheduled during Term 1 or 2 with the aim of traveling to schools within a specific week. Schools are able to select either a morning or afternoon session, which will typically run between 1.5 to 2 hours in length. Roadshows are interactive and work well for groups of 20-50 students.
While we are looking to expand this program, Mini Vinnies Roadshows are not yet available in all areas. Mini Vinnies Roadshow have taken place in areas around Mackay, Kingaroy, Gayndah, Roma, Harvey Bay, Murgon, Bundaberg, Mt Isa and Cloncurry. We are continually looking at how we can expand, if your school community is interested in the Mini Vinnies Roadshows please contact your local Youth Engagement Officer to discuss further
MINI VINNIES SOCIAL JUSTICE DAYS
Are a fun and exciting way in which we engage with students and school communities. These days are designed to enhance the student learning experience by engaging them in a full day of interactive workshops designed to challenge them about how they think about social justice and the issues affecting their communities. These days also provide the students with the opportunity to interact with other likeminded students from different schools. For more information about Social Justice Days happening near you or to inquire about being a host school please contact your local Youth Engagement Officer.